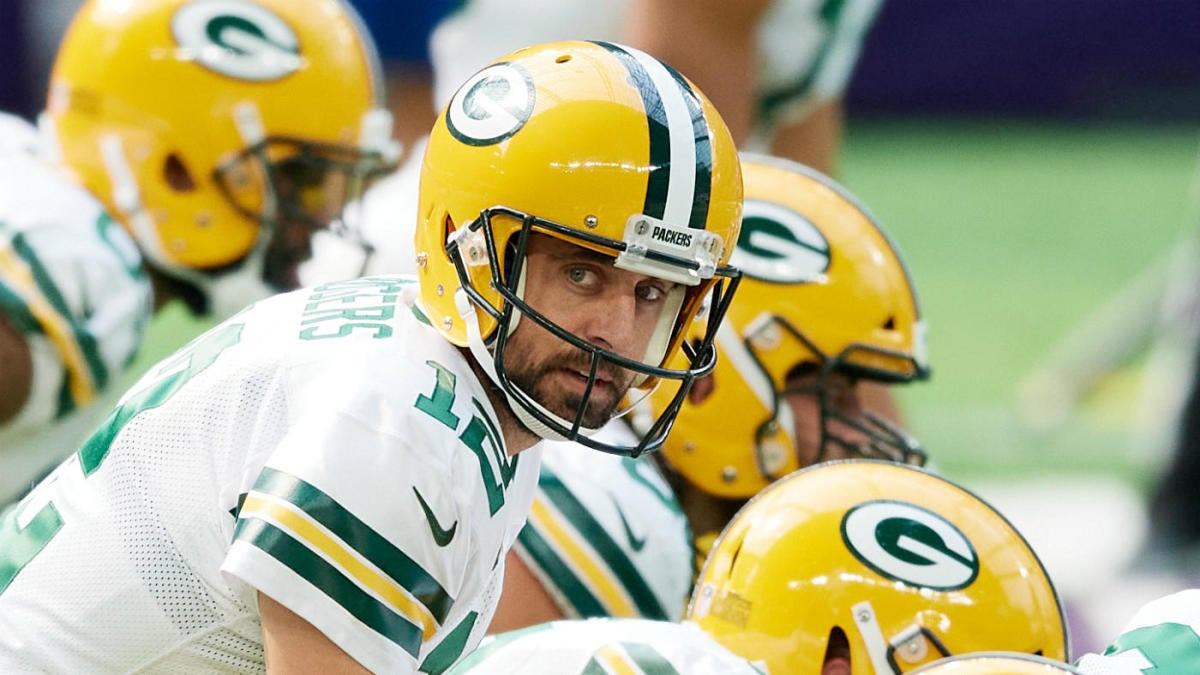 Season Leaders
passing
A. Rodgers

604 YD, 6 TDS

A. Rodgers

604 YD, 6 TDS

D. Brees

472 YD, 3 TDS, 1 INT

D. Brees

472 YD, 3 TDS, 1 INT

rushing
A. Jones

34 ATT, 234 YD, 3 TDS

A. Jones

34 ATT, 234 YD, 3 TDS

A. Kamara

25 ATT, 95 YD, 3 TDS

A. Kamara

25 ATT, 95 YD, 3 TDS

receiving
D. Adams

17 REC, 192 YD, 2 TDS

D. Adams

17 REC, 192 YD, 2 TDS

A. Kamara

14 REC, 146 YD, 1 TD

A. Kamara

14 REC, 146 YD, 1 TD

See New Posts
The numbers tell the story of the Saints' non-existent passing game, too. We're approaching halftime, and only Deonte Harris has caught a ball out wide this evening. Alvin Kamara leads New Orleans with three catches for 30 yards, but no other Saints player has more than a single reception. One is Taysom Hill, and the other is tight end Adam Trautman. We feel for you, Emmanuel Sanders fantasy owners.
Saints finally go to a pass play on first down and Drew Brees just gets crushed as he steps up in the pocket. Kingsley Keke is having a nice night.
Great blitz pickup across the formation from Aaron Jones, but Rodgers' throw is just a bit too far for MVS. He missed that connection a couple times on the drive.
Questionable third-down play call from the Saints with a smoke screen to Taysom Hill, and then they have to kick a field goal to cut the Green Bay lead to 13-10. Surprised they didn't try to get Kamara on the perimeter again, given how he's been rolling.
The Saints have thrown four (4) (!!!) passes. There are six minutes left in the second quarter.
What a play from Kamara. And a nice job by Emmanuel Sanders holding up at the last second instead of making what would have been a very obvious block in the back, which allowed Kamara to get the first down and not have the play called back.
Not sure how that's pass interference from Taysom Hill. He looks like he's basically in the backfield.
This play-action bootleg game is working REALLY well for the Packers. Somebody is springing open damn near every time. Lazard again for the TD right there.
Aaron Rodgers' deep ball sure looks pretty still, doesn't it? There's been a lot of good quarterback play early in the 2020 season, but No. 12 has been right there near the top. Remember when so many of us thought he'd be doomed with this supporting cast? This guy looks every bit as confident and talented as he did a few years ago. And now he's got the Packers on top.
Absolute LASER from Rodgers to Lazard, over the top of double coverage. What a throw, moving to his left. Wow.
If the Saints really trusted that Drew Brees was Drew Brees, it seems unlikely they'd be running on damn near every first down, and taking him out from under center in favor of Taysom Hill at that. Clearly he's still their guy, but they're usually more aggressive than this.
Aaron Jones motions into the formation from out wide and tries to get a corner route on P.J. Williams, but the coverage is on point and Rodgers has to loft it out of the end zone. Nice defensive stand from New Orleans, holding the Packers to another field goal.
See More
newsybag