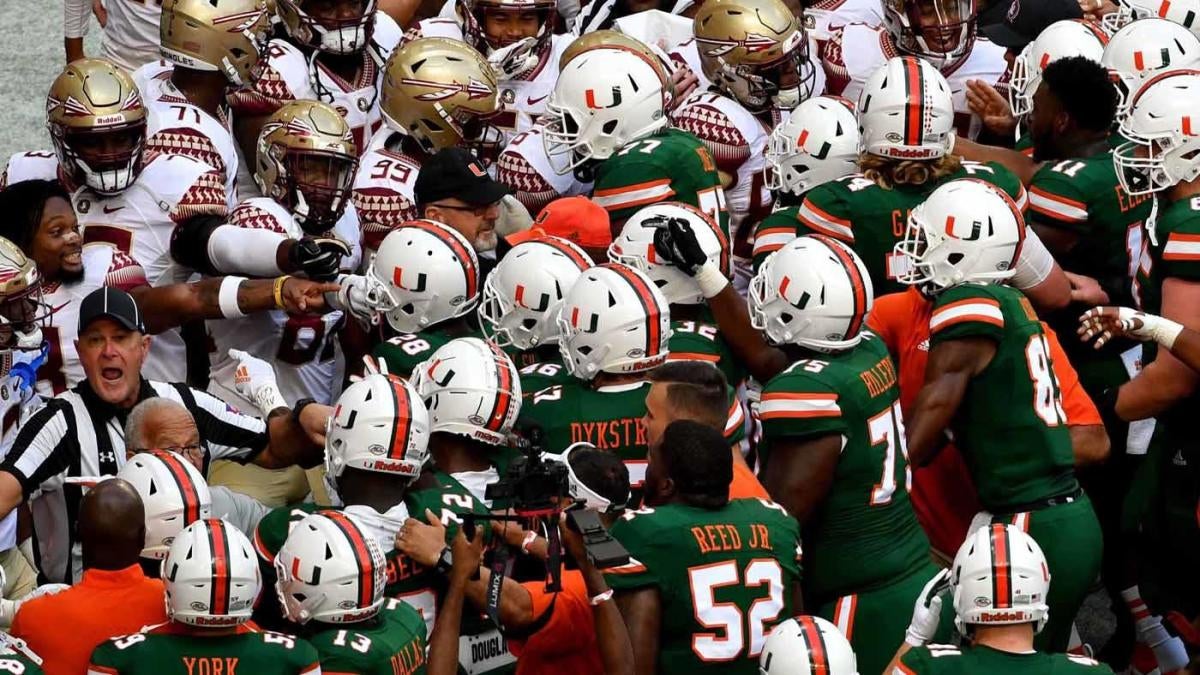 Season Leaders
passing
J. Blackman

198 YD, 1 TD, 1 INT

J. Blackman

198 YD, 1 TD, 1 INT

D. King

469 YD, 4 TDS

D. King

469 YD, 4 TDS

rushing
L. Webb

13 ATT, 39 YD

L. Webb

13 ATT, 39 YD

C. Harris

26 ATT, 268 YD, 3 TDS

C. Harris

26 ATT, 268 YD, 3 TDS

receiving
J. Corbin

8 REC, 55 YD

J. Corbin

8 REC, 55 YD

B. Jordan

10 REC, 171 YD, 2 TDS

B. Jordan

10 REC, 171 YD, 2 TDS

See New Posts
FINAL: Tennessee 31, South Carolina 27
Fantastic battle between these two SEC East teams, but South Carolina was unable to get the late touchdown it needed in order to pull of the upset. Collin Hill had a strong showing in his Gamecocks debut, but Tennessee's defense ends up winning the night for the Vols.
FINAL: Alabama 38, Missouri 19
After Mac Jones checked out the Tide's offense shelled up a little bit and Missouri was able to throw a couple late scores on the board for some confidence moving forward. Bryce Young came into the season with much hype, but the biggest takeaway from his showing was that Jones will remain the starter until further notice in Tuscaloosa.
HALFTIME: Miami 38, Florida State 3
that's being nice about it. Noles are getting boatraced
Collin Hill and the Gamecocks strike back fast. 4 plays totaling 75 yards in just about two minutes and it's back to a one-score game in Columbia
Vols punch in a touchdown to cap an impressive statement drive here in the early parts of the third quarter. Gray gets the score, Tennessee now up 21-7
HALFTIME: Tennessee 14, South Carolina 7
Good competitive game in Columbia with both defenses showing up as expected. The explosive plays have been hard to come by but Tennessee has gotten a couple from Eric Gray and Brandon Johnson and a huge interception return touchdown from budding star Henry To'o To'o
HALFTIME: Texas A&M 7, Vanderbilt 5
Troubling signs for Texas A&M's offense here in the first half of the opener. Kellen Mond has completed just 8-of-15 passes for less than 100 yards and the Aggies are averaging less than 3 yards per rush on the ground. Not a good sign with Alabama coming up next week for Texas A&M in the SEC on CBS Game of the Week
HALFTIME: Alabama 28, Missouri 3
Mac Jones has been efficient (17-for-23, 239 yards, two touchdown passes to Jaylen Waddle) and Najee Harris has gotten his own star-studded start with two scores. Mizzou is struggling to get anything going on offense, and it's all looking pretty for the Tide.
Miami is absolutely POURING it on Florida State right now. After Jordan Travis' INT the Canes strike right back with a deep TD pass to go up 28-3
D'Eriq King looked great, picking apart the Florida State defense on a touchdown drive that ends with a Brevin Jordan score. Went 8-for-10 on the drive, found matchup advantages against FSU linebackers and has the Canes on the board early up 7-0
See More
newsybag